Books & Commentary
Books and Commentary includes selected digitized publications; commentary and writings by Foundation staff; as well as other Foundation initiatives. When available, direct links are provided to full-text webpages, video recordings, or downloadable PDFs.
Digitized Publications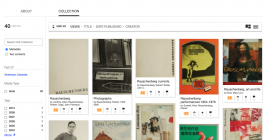 Forty digitized Rauschenberg-related publications from the 1950s - 1990s available via searchable full-text on the Internet Archive.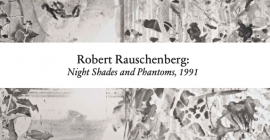 Robert Rauschenberg: Night Shades and Phantoms, 1991. Edited by Julia Blaut and Emily Braun. Hunter College and Robert Rauschenberg Foundation, 2020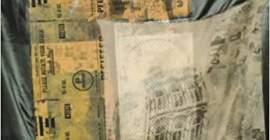 Robert Rauschenberg: A Retrospective. Edited by Walter Hopps and Susan Davidson. Guggenheim Museum, New York, 1997
Commentary & Writings by Foundation Staff