Rauschenberg Residency 381
Inspired by Rauschenberg's iconoclastic and inclusive approach to living and working, the Rauschenberg Residency 381 integrates artists into the daily work activities of the Robert Rauschenberg Foundation headquarters in New York. Conceived to be nimble in structure, each residency will uniquely reflect the artist's project and needs.  
The Rauschenberg Residency 381 provides artists with a space to work, think, experiment, and create within Rauschenberg's 381 Lafayette Street home and studio during Foundation business hours. The Residency is by invitation only. 
Fall 2019
Spring 2019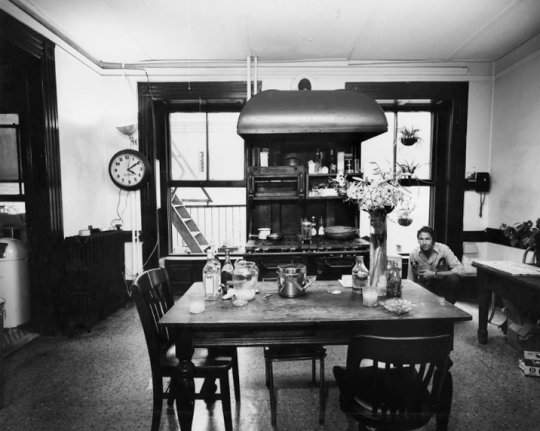 Rauschenberg in the kitchen of his Lafayette Street home and studio, New York, 1968. Photo: Shunk-Kender © J. Paul Getty Trust