The Robert Rauschenberg Foundation is delighted to collaborate with these three galleries—Gladstone Gallery, Thaddeus Ropac Salzburg, and Mnuchin Gallery—in presenting concurrent exhibitions in New York and Salzburg that reaffirm the continued breadth and influence of Rauschenberg's post-1970 practice. Collectively these three exhibitions make visible the stylistic diversity and conceptual continuity of this radically inventive artist. 
These exhibitions also offer new views of less familiar work. Bodies of work such as Rauschenberg's Venetians and Early Egyptians (made between 1972 and 1974)—exhibited at Gladstone Gallery—reveal his often overlooked role in defining the history of Post-Minimalist sculpture and the glory of everyday materials.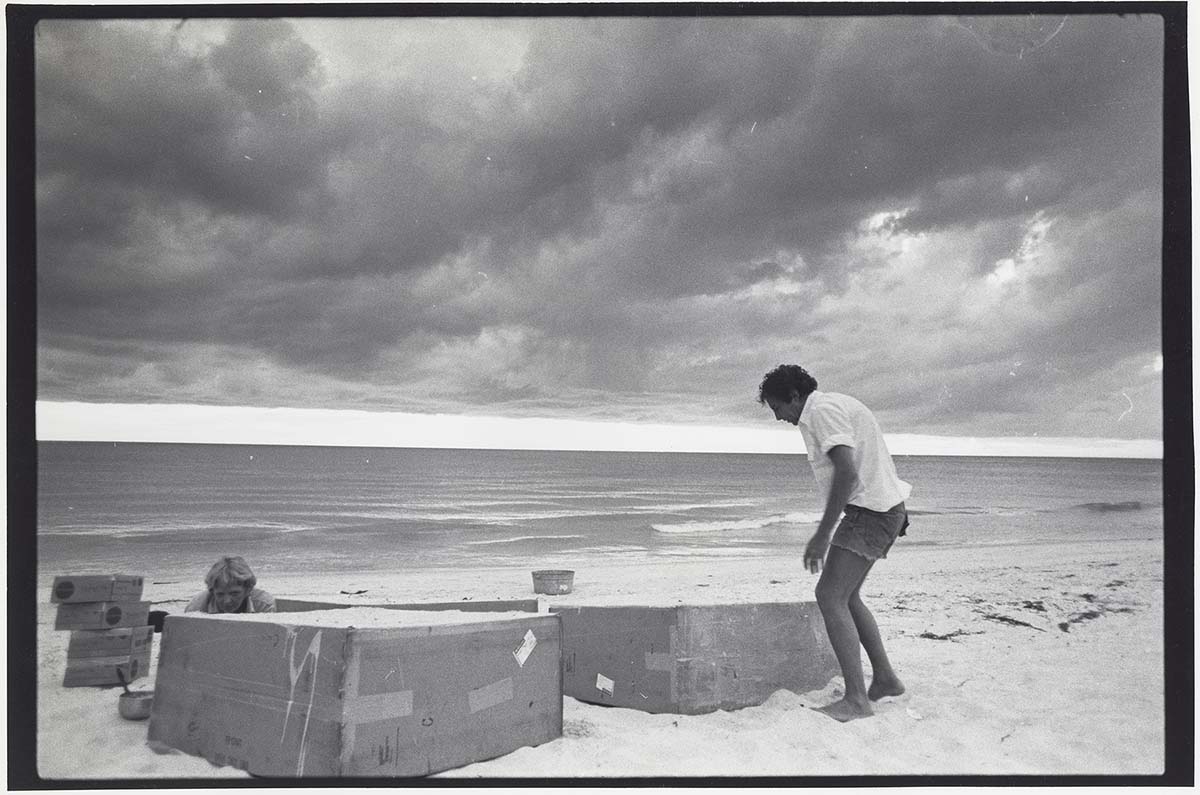 Robert Rauschenberg and a studio assistant working on the
Early Egyptians
on the beach, circa 1973. Photo: Gianfranco Gorgoni
Thaddeus Ropac gallery's display of the rarely seen clayworks made in Japan in the 1980s and 1990s remarkably foreshadows material explorations by some of the most progressive artists working today while re-imagining icons from Western art history.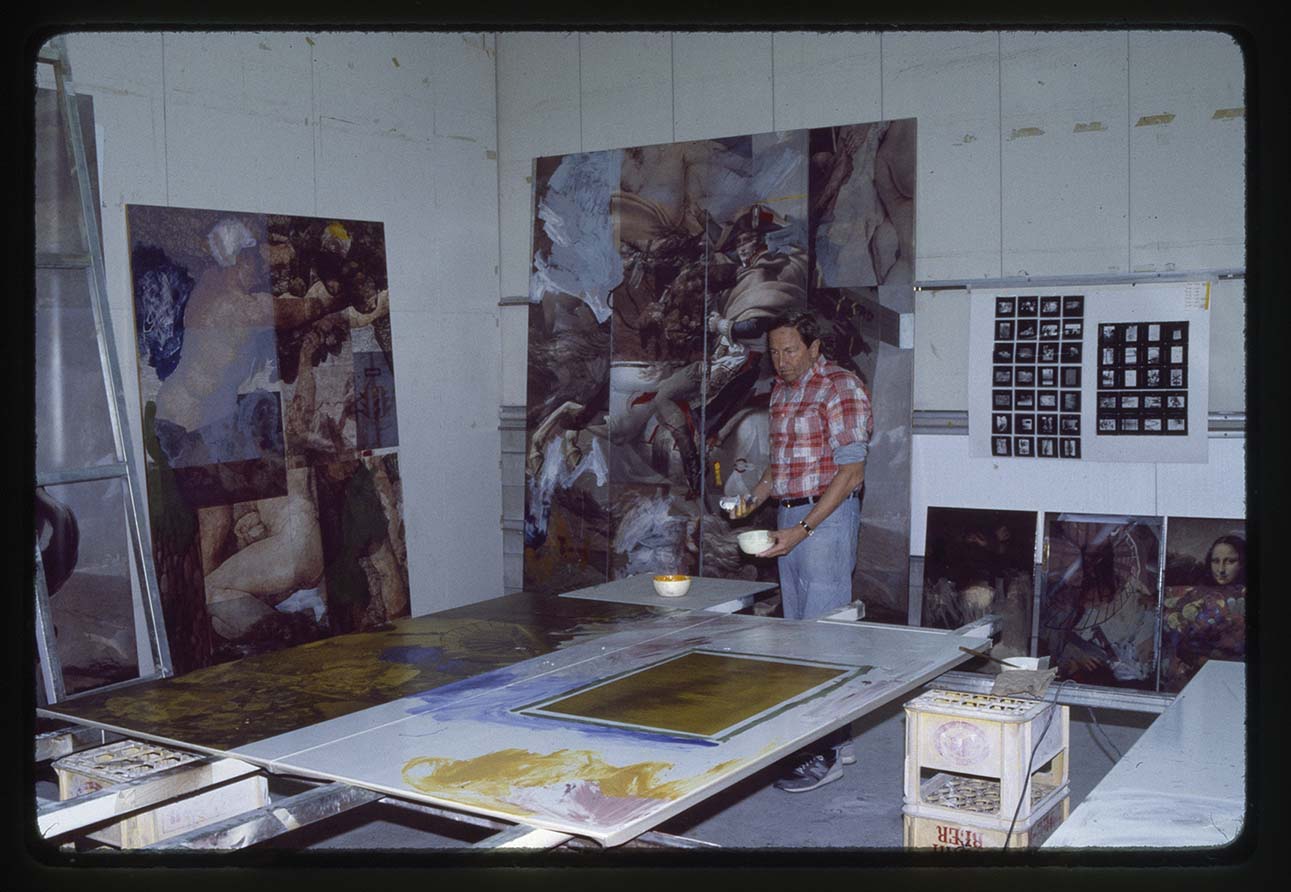 Robert Rauschenberg working on Rice Blessings (Japanese Claywork) (1985) at Otsuka Ohmi Ceramics Company, 1985. Photo: Attributed to Robert Rauschenberg Studio
Highlights from the second half of Rauschenberg's career (1971–1999) at the Mnuchin Gallery demonstrate his insatiable delight in artistic adventure and extraordinary range, reflecting a singular gift for defying the distinctions between painting and sculpture. It is these qualities, continuing to the end of his sixty-year career, that demonstrate why his expansive approach to artmaking is of such profound interest to today's artists of different sensibilities and media.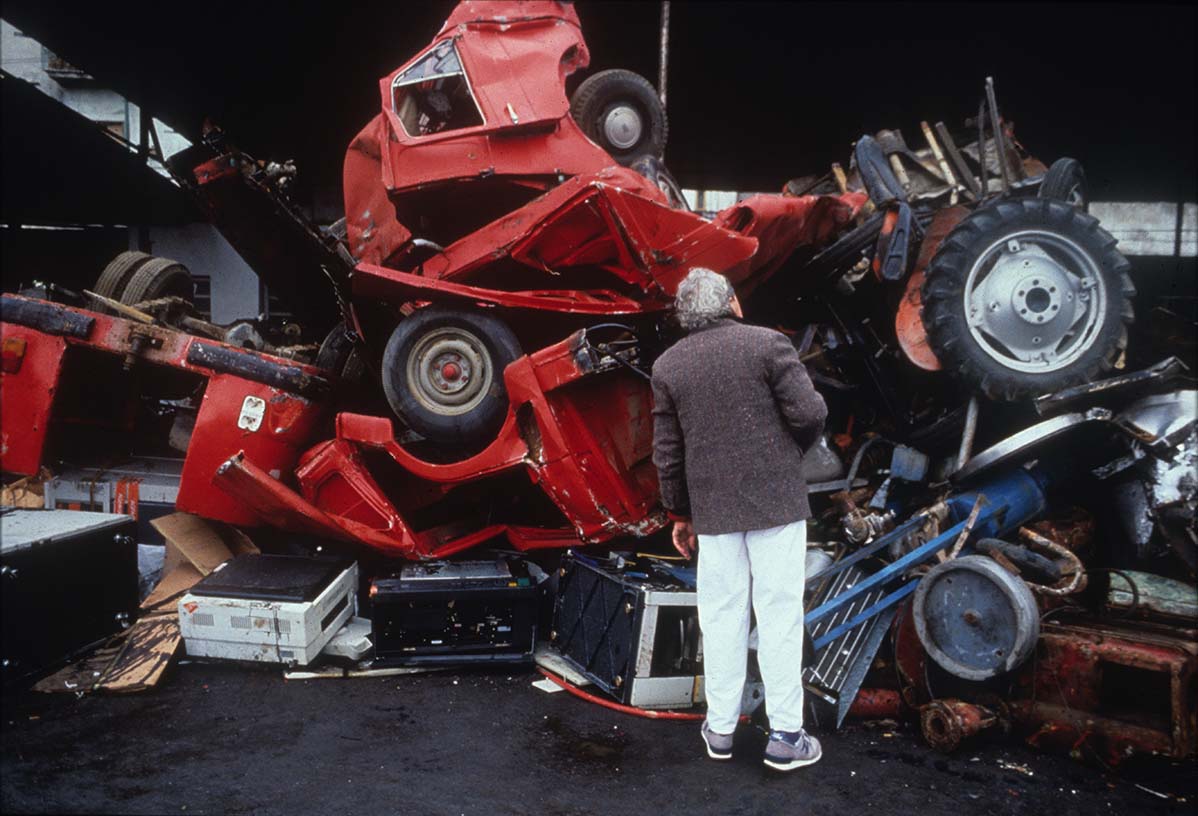 Robert Rauschenberg in a junkyard, looking for source material for his
Glut
series, 1986. Photo: Peppe Avallone
Press releases for each exhibition can be downloaded below.
Robert Rauschenberg, Gladstone Gallery
Robert Rauschenberg: Japanese Clayworks, Thaddeus Ropac Salzburg
Robert Rauschenberg, Exceptional Works, 1971-1999, Mnuchin Gallery