Shuffle: A Rauschenberg Artwork Lending Library
Shuffle makes available selections from the Rauschenberg Foundation art collection for exhibition in art institutions throughout the United States. Joining philanthropic initiative with the goal of nurturing the artist's legacy, Shuffle loans are underwritten by the Foundation. Projects can range from a focused presentation of a single artwork to exhibitions of numerous works. Committed to audience development and new scholarship, the program seeks to connect with university and regional museums. Shuffle encourages dialogue with partnering institutions' collections. The program draws its name...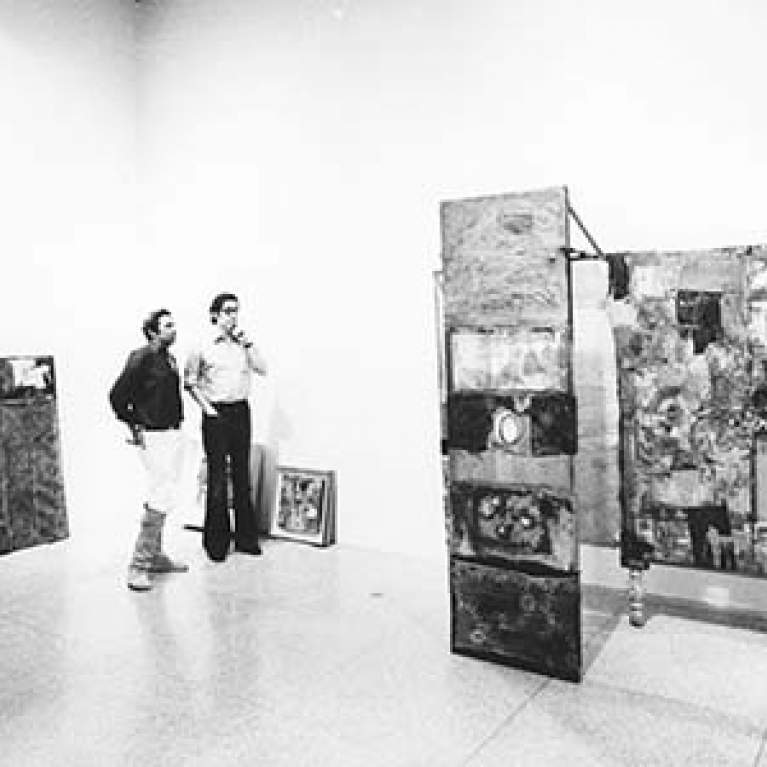 THE ART NEWSPAPER ANNOUNCES THE ROBERT RAUSCHENBERG EMERGING CURATOR COMPETITION
The Robert Rauschenberg Foundation has partnered with Artsy to create an Emerging Curator Competition for graduate and undergraduate students world-wide. Our objectives are to increase access to art and archival resources digitally; to create a program to benefit aspiring curators and their institutions; and to foster new scholarship. In keeping with that vision, the competition encourages a new generation of curators to use digital tools to bring new views and ideas to global audiences. The jury for the Rauschenberg Emerging Curator Competition is comprised of five renowned artists, curators...
Pages