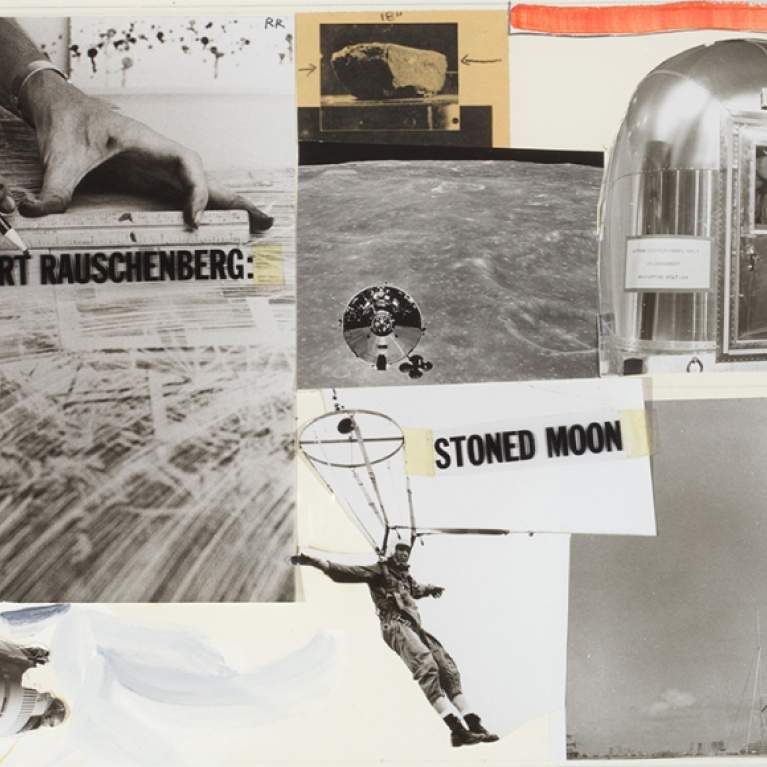 Press Release issued by Craig F. Starr Gallery for Robert Rauschenberg: Stoned Moon 1969–70, opening May 30, 2019
NEW YORK – In honor of the 50th anniversary of the historic July 20, 1969 moon landing, Craig F. Starr Gallery will present Robert Rauschenberg: Stoned Moon 1969-70 . Twenty drawings and two prints by Robert Rauschenberg (1925-2008) will be on view May 30 through July 26. A fully illustrated catalogue is in production and will be available in late July. The publication will feature the unpublished, rough draft essay Michael Crichton (1942-2008) wrote on Rauschenberg's Stoned Moon projects. At NASA's invitation, Rauschenberg traveled to Cape Canaveral in July 1969 to witness the launch of...
Robert Rauschenberg Foundation Names Jackie Vitale 2019-2020 Chef In Residence
Jackie Vitale is ever excited by the magic of food: as a source of joy, a community builder, a teaching tool, and a happy home for our microbial friends. She comes to Captiva from her hometown of Stuart, Florida, where she has spent the last five years growing an urban farm, restaurant, and community space, Ground Floor Farm. As the Chef in Residence, Jackie will oversee the Foundation's ongoing commitment to providing fresh, regionally sourced food for the resident artists. She also will work to build relationships in the southwest Florida community. Jackie, co-founder of the Florida Ferment...