MEET THE ARTISTS: RAUSCHENBERG RESIDENCY 38
Visit the Artists-in-Residence page to learn more about this group of artists.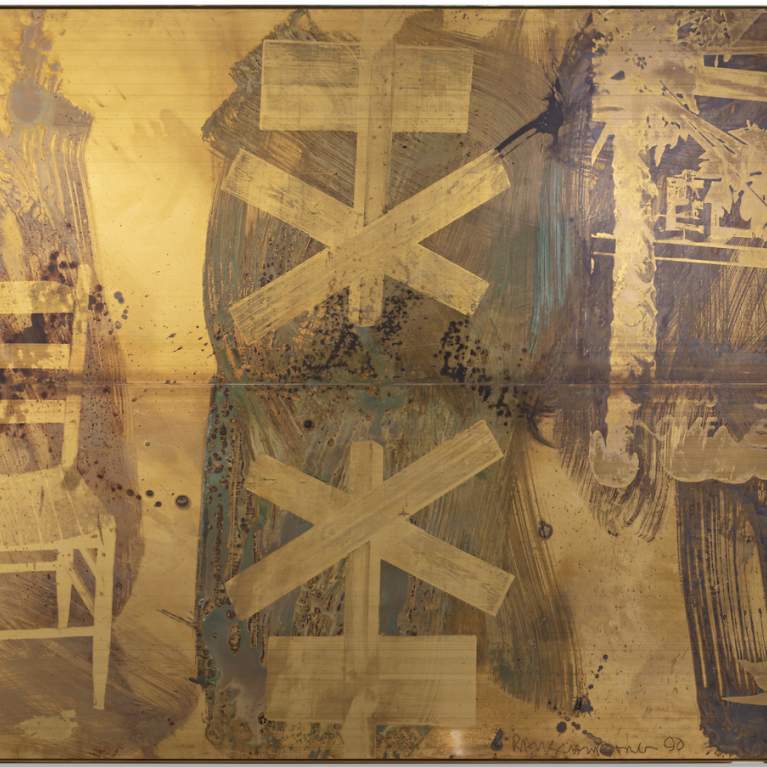 Robert Rauschenberg: Borealis, 1988–92 at Galerie Thaddaeus Ropac, Salzburg
In collaboration with the Robert Rauschenberg Foundation, Galerie Thaddaeus Ropac Salzburg is pleased to announce an exhibition dedicated to Robert Rauschenberg's Borealis series. Made between 1988 and 1992 in Captiva, Florida, the Borealis are considered to be one of Rauschenberg's most experimental and innovative series. In these works, Rauschenberg characteristically silk-screened photographs taken during his ROCI tour (Rauschenberg Overseas Culture Interchange, 1984–91) onto brass, copper and bronze plates, adding tarnishing agents which would produce chemical reactions on the surface and...