Winner of the Inaugural Robert Rauschenberg Emerging Curator Competition is Announced
The Robert Rauschenberg Foundation, in partnership with Artsy is pleased to announce that Nicole Bray, a student at the Sotheby's Institute of Art, has won the inaugural Robert Rauschenberg Emerging Curator Competition. With support from the Robert Rauschenberg Foundation, Bray will receive a fellowship to mount a Rauschenberg exhibition in New York. Bray's winning proposal was inspired by the Rauschenberg Overseas Cultural Interchange (ROCI) project, which she argues remains as relevant today as when Rauschenberg first conceived of it in 1984. Click here to learn more about ROCI. Read full...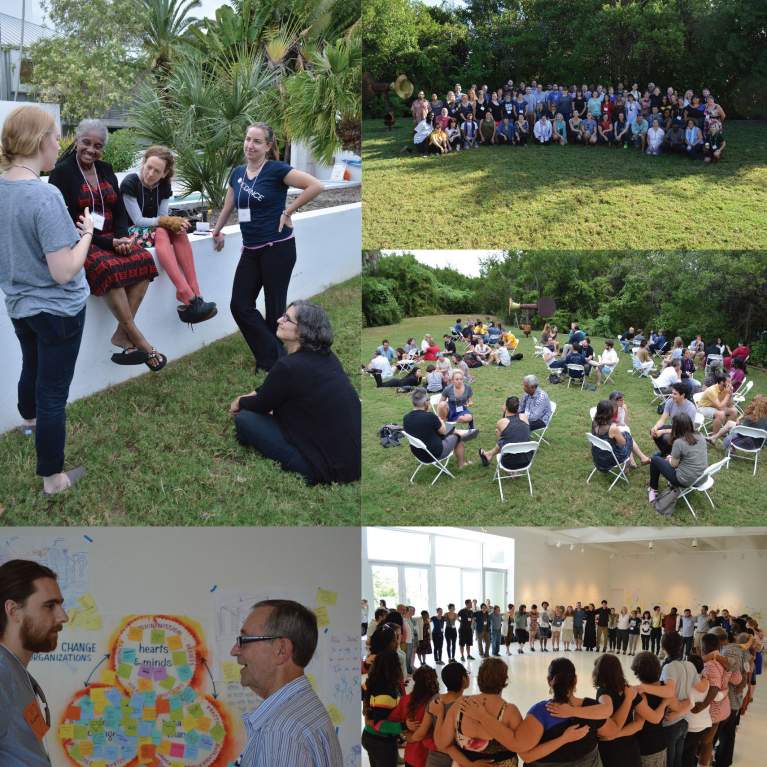 Philanthropy in Action
Robert Rauschenberg Foundation Hosts Grantees on Its Captiva Campus Eighty-five nonprofit professionals from across the country join together at historic island residence Beginning November 3, the Robert Rauschenberg Foundation used its Captiva Campus to host eighty-five artists, entrepreneurs, community organizers, and social innovators from across the United States, and who have received support through the foundation's SEED Grant program. The inaugural SEED Summit, which is intended to become an annual event at Captiva, brought these arts professionals together for a one week meeting to...